Learn something About Packing Machine
Rising demand for RTE (ready to eat) foods,and processed food due to hectic schedules,and changing lifestyle of consumers,has further surged the need for on-the-go packaging with convenience features such as portability,opening,and easy dispersal.Therefore,various prominent companies are offering products in stick packaging to minimize their overall production and distribution cost which indicates that the portable,convenient packaging is gaining popularity in the market.
I want to ask you some questions first,have you ever noticed it when you ripped the package of food?How dose it look or feeling?Do you realize the differences of different packing?I guess the answer must be no?In the matter of fact,all the packing are created by different Packing Machine.Today,I want to introduce our Packing Machine to you.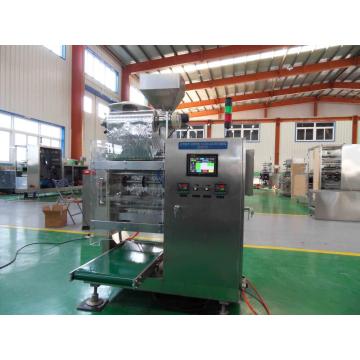 Our Packing Machine is designed and developed on basis of absorbing the abroad advanced technology which is suitable for different sizes and requirement in the pack format and pack end format.Our packing machine uses the industry's touch screen which can intuitionistic show the parameter.
Our Packaging Machine can be equipped with different filling systems to allow for many types of raw materials.And the action of the machine is managed by the computerized operator.All the Packaging Machine parameters are set through this operator.Our Packaging Machine is manufactured from a combination of materials that are suited to the operation outline i.e. stainless steel,aluminum and engineering plastics.