1. Machine Introduction
This machine has separated empty capsule feeding station, powder feeding station and capsule closing station. The medium processes need to be operated by manual. The machine use three inverters to control the speed of capsule feeding turret, powder feeding turret and the powder feeding auger. All the operation is very easy and simple, can be filled the powder & granule material easily.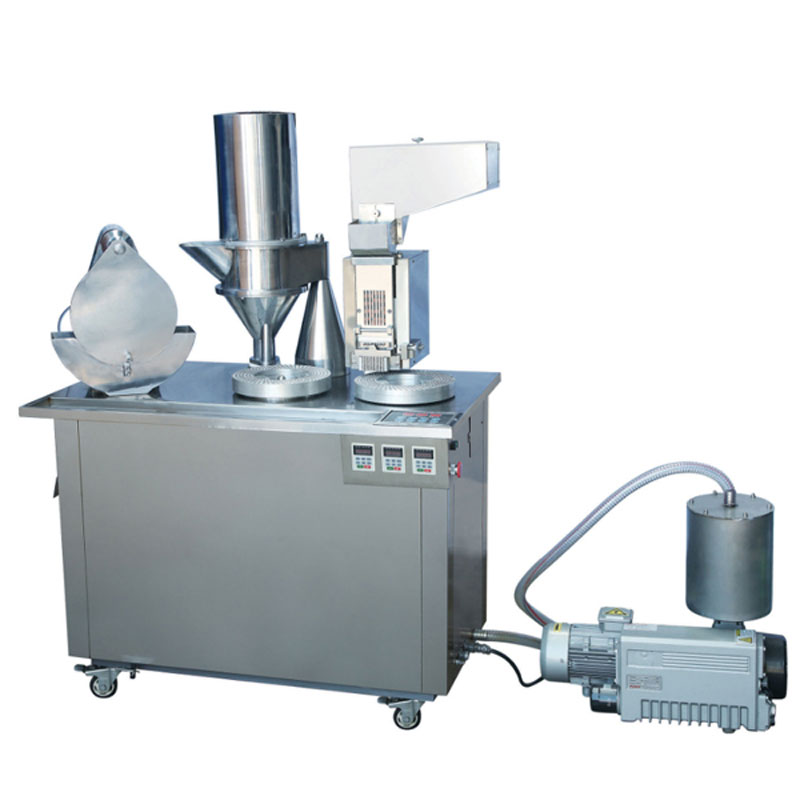 2.Video introduction
3.Parameters
Application Capsule

#00, #0, #1, #2, #3, #4, #5
Different size need different mold

Capacity

10,000-20,000 piece per hour

Dosage Type

Powder/Granule/Pellet

Power Supply

1P,220V,50/60Hz

3P,380V,50/60Hz

3P,220V,50/60Hz

Machine Size

1290x685x1600mm

Weight

330Kg

Packing Details

1800x1200x1700mm, Gross Weight:480Kg
4. Features
The machine body and working table adopt stainless steel, and increased one assistant big feeding hopper, it's easy to connect to the vacuum feeder. The machine conforms to the sanitary requirement of pharmaceutical & nutrition industries. It's widely used for filling the powder & granule material in pharmaceutical & nutrition industries.